Join us for a picturesque trip through the Northwest!
June 24-30, 2022
First, we will arrive at the Seattle-Tacoma airport and meet our tour manager and transfer to Tacoma, Washington for a two-night stay. The next morning we will visit the northwest Trek Wildlife Park and enjoy a tram tour through 435 acres of stunning meadows and forests and get an eye-to-eye view of fascinating animals like moose, elk and bison. Next we will visit one of the nation's great wonders, Mt. Rainer National Park. An active volcano, Mt. Rainer ascends 14,410 feet above sea level and is the most glaciated peak in the U.S. Next we will visit Olympic National Park and see the panoramic view of the towering Olympic Mountains and the Strait of Juan de Fuca from the mile-high Hurricane Ridge Visitor Center. Next we will board a boat in Port Angeles for an exciting whale watching cruise in search of humpback and orca whales. After breakfast the next day, we will head to Bainbridge Island and board a Washington Ferry to cross Puget Sound headed for Seattle. The next morning we will enjoy a Seattle City Tour and visit the Space Needle. We will ride to the observation deck 520 feet above the city and see views of the Cascades, Mt. Rainer, ferries, boats and seaplanes. Next we will visit Chihuly Garden and Glass, a monument to art glass featuring a large portion of Dale Chihuly's work. The city tour continues with historic Pioneer Square, the Chitten Locks and Fish Ladders, and our tour will end at the famous Pike Place market. On our final evening in Seattle we will experience a farewell dinner featuring Pacific Northwest cuisine.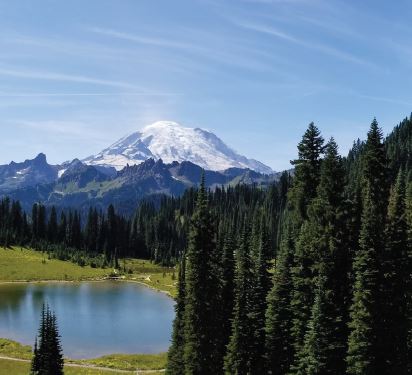 Tour includes round-trip home pick-up, round-trip airfare, bag fee, baggage handling, travel insurance, gratuities for tour manager, drivers and local guides.
Deposit: $350 per person. Double: $3,395 per person. Single: $4,345. Final payment due April 11, 2022. Credit cards accepted. Make check payable to AFC Vacations.
For more information or for a brochure, call Oasis at (210) 236-5954.
Registration for the trip is open now!