Welcome to San Antonio Oasis!
Free Online Classes in February
Free Online Classes in March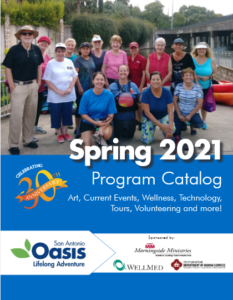 View our Spring Classes!
San Antonio Oasis is a unique educational program for older adults. Some of our upcoming classes include topics such as:
Art
Current events
Fitness
Technology
Tours
Wellness
Take a look at our Spring 2021 Program Catalog for the full list of classes and events or take a look at some of our FREE online classes. It's your time to enjoy lifelong learning!
Don't miss out!
To keep sharing our news with you using eblasts, our most efficient communications tool, we must have your permission.
Don't wait! To stay on our list to receive eblasts, you must opt in.
Opting in is the only way you will be eligible to receive some of our most important updates. We don't want you to miss a thing.
To opt in right away, follow this quick link.
Getting Started with Zoom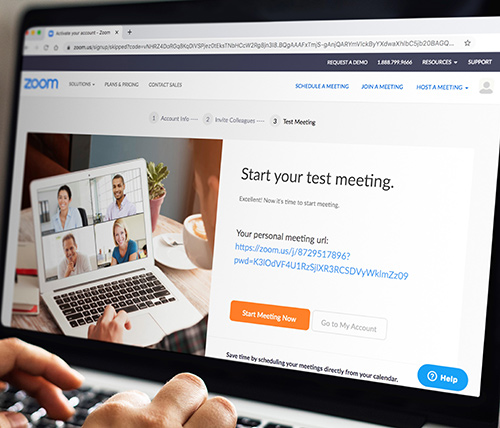 Would you like to learn how to use Zoom? Watch this brief tutorial on Getting Started with Zoom.
Check out this class!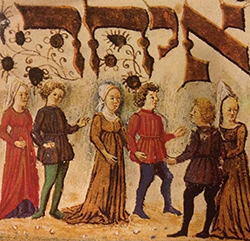 Class # 104: Art and the 15th Century Tech Revolution
Tuesday, March 2 from 10:00am-11:30am
Judith Sobre, Ph.D., Professor Emeritus of Art History, UTSA
During the 15th century, three developments changed the art and tech world forever: the perfection of the technique of painting in oil pigment, that allowed for painters to express the illusions of landscape, depth and textures as never before; the invention of the printing press, which not only opened the world of books to the population at large, but also produced economical prints of pictures, enabling the diffusion of inexpensive images and designs and finally, the use of molds in ceramics-another example of mass production. Fee: $6
Location: Oasis at The Meadows
To register call (210) 236-5954 or  click here 
San Antonio Oasis COVID Safety
Please watch our video on San Antonio Oasis sanitation and COVID safety guidelines.
Special events and tours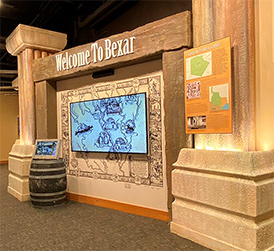 Historic San Antonio
Wednesday, April 14
9:30am-3:30pm
Immerse yourself in Texas history with a guided case-by-case tour of Presidio Gallery and visit to the Bexar County Heritage Center. We will stop for lunch as well.
Cost includes motor coach transportation, lunch, admission fees and tips. Register for Class #191. Cost: $52
Call Oasis to register at (210) 236-5954.